Directly translated as "meat bone tea", the lure of this timeless local dish lies in its painstakingly brewed broth and fall-off-the-bone tender pork ribs. Whether you prefer the peppery Teochew version or the dark herbal Klang-style, here are our picks of the best Bak Kut Teh around the island.
Outram Ya Hua Rou Gu Cha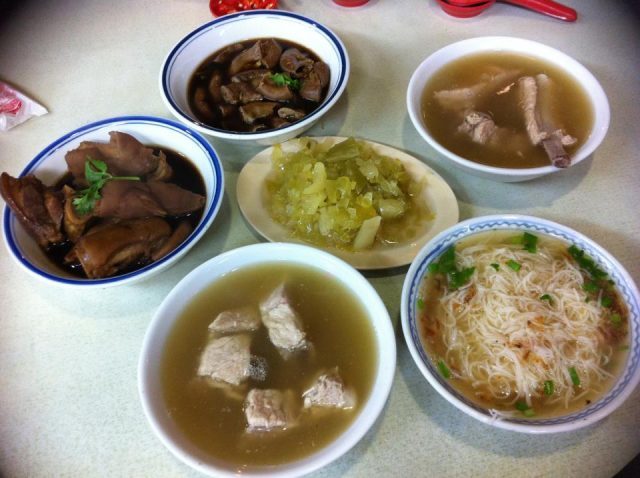 Image credit: mystomachgrowled.blogspot.com
If you need a pre-clubbing jolt or an after-party recharge, there is more than one reason to have your BKT fix at Outram Ya Hua. Besides its closing time of 4am, the Teochew-style soup here is also one of the most potently peppery, which might explain the smaller-than-usual serving bowls used. So if you like your Bak Kut Teh to pack a punch, you won't be disappointed with Outram Ya Hua Bak Kut Teh.
7 Keppel Rd #01-05/07 PSA Tanjong Pagar Complex, 089053. Tel: 6222 9610
Old Street Bak Kut Teh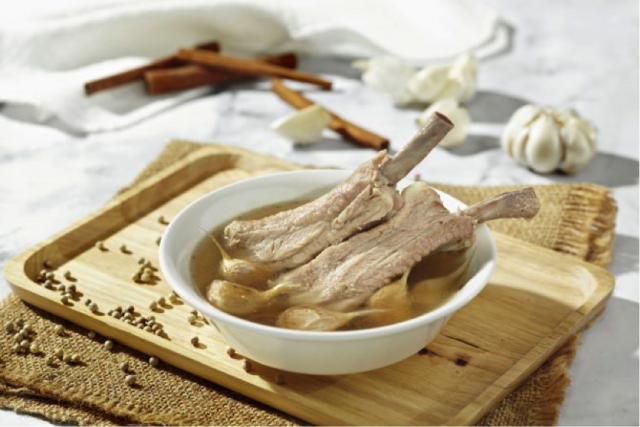 Image credit: facebook.com/oldstreetbakkutteh
Founded in 2010, Old Street is a relative newcomer to our proud Bak Kut Teh scene, but has since established a chain of 14 outlets here. Old Street's business model sees it combining the traditional goodness of the dish with modern elements like modular tables and an iPad ordering system. Their menu is also unique, offering tau hway in their sets, along with their unmissable signature dry Bak Kut Teh—a deliciously umami take good enough to rival its soupy counterpart.
129 Upper Paya Lebar Rd, 534840. Tel: 6759 1082
Song Fa Bak Kut Teh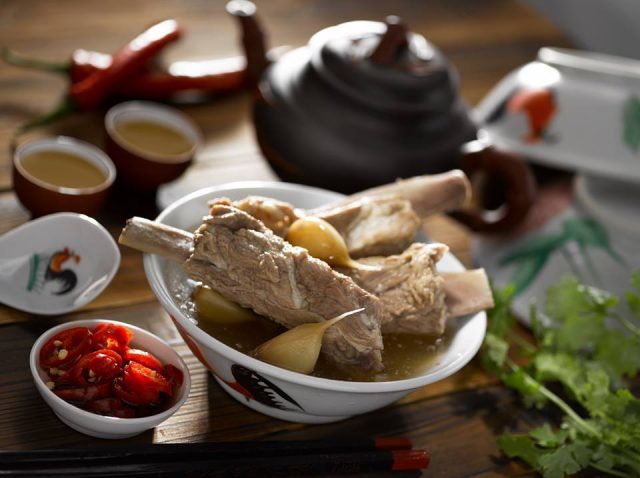 Image credit: facebook.com/songfabkt
At Song Fa, you get to taste 37 years of heritage in a bowl. While they have moved on from their humble roots as a pushcart, the experience and taste is still a nostalgic one. The blend of pork bones, garlic and pepper is just right for their broth, going especially well with the freshly fried dough fritters. Judging by the ceaseless queues, this place's got it right.
11 New Bridge Road, #01-01, 059383. Tel: 6533 6128
Founder Bak Kut Teh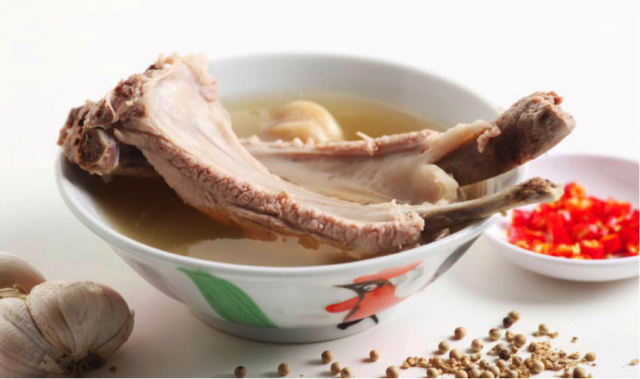 Image credit: facebook.com/founderbakkutteh
From Jay Chou to Chow Yun Fatt, Founder is not merely popular among the locals. Deriving its name from the trial-and-error process of arriving at its winning formula, Founder serves up its quality BKT with a variety of essential side dishes. Mix and match a piping hot bowl of soup and premium ribs with fluffy dough fritters and bean curd skin (tau kee) for a holistic Bak Kut Teh dining experience.
347 Balestier Road, Singapore 329777. Tel: 63526192
Leon Kee Claypot Pork Rib Soup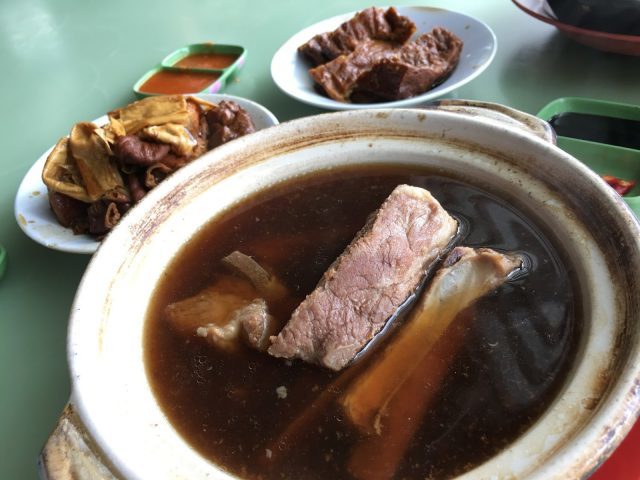 Image credit: hungry-spot.blogspot.sg
With the dominance of the white pepper Bak Kut Teh, it is refreshing to have a trusty stall selling a solid Klang-style version. The broth served up at Leon Kee Claypot Pork Rib Soup is just as a fan of Klang-style BKT can expect—dark, robust, and packed with the essence of herbs. The claypot allows you to enjoy the warm soup longer, while the choice of leaner ribs complements the tonic flavour of the soup and makes for a healthier option.
#01-18, Alexandra Village Food Centre, Blk 120 Bukit Merah Lane 1, 150120
Ng Ah Sio Bak Kut Teh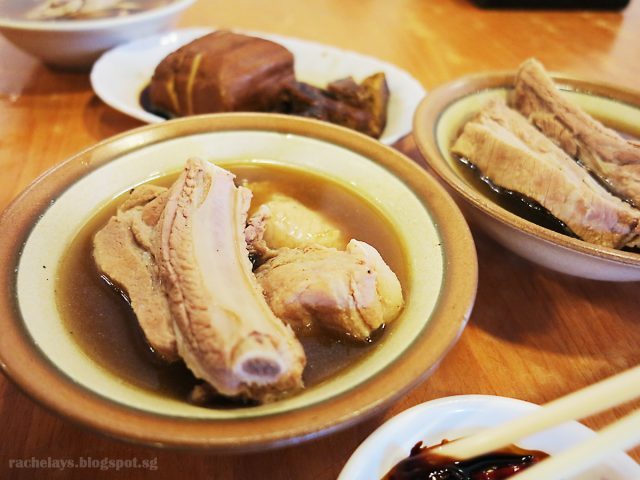 Image credit: rachelays.blogspot.sg
You have to be able to offer something special to be bought up by an industry heavyweight like Jumbo Group. Enjoying a bowl of Bak Kut Teh is a pleasantly no-frills experience. Go for the Signature Spare and Pork Ribs Combo Soup, which allows you to taste both their fall-off-the-bone pork, along with the tasty, darker-than-usual base soup. Throw in a side dish of Braised Pig Skin to complete your meal. Now that's pigging out!
208 Rangoon Road, Hong Building, 218453. Tel: 6291 4537
Rong Hua Bak Kut Teh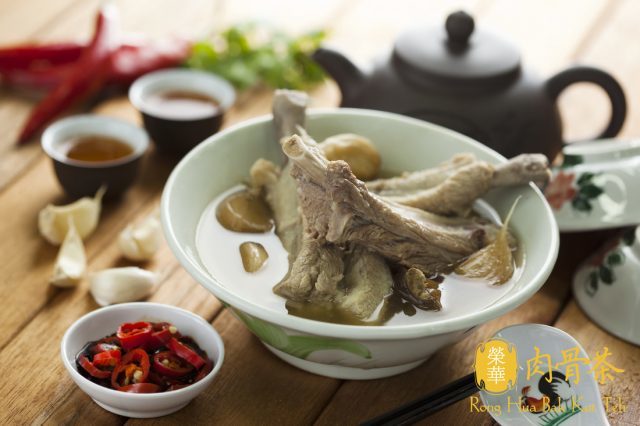 Image credit: ronghua.com.sg
Tucked in a spacious corner of Fusionopolis, Rong Hua Bak Kut Teh caters to the breakfast and lunch needs of the working crowd in the area. The pork broth here has just the right amount of sweetness and pepper, and the Kungfu Tea makes a good accompaniment as the tea flavours are accentuated by the soup. The BKT here also goes well with their mee sua.
1 Fusionopolis Way, # 02 - 13, 138632. Tel: 6469 3536
ShopBack helps you get the best deals and discounts on 500+ stores, plus Cashback! Cashback is really just "getting cash back" - when you spend online through ShopBack, we give you a portion of your purchase back as Cashback. This means extra, unlimited savings whenever you shop online.