Photo: Wu Pao Chun
Breadtalk Group has entered into a joint venture agreement with Taiwanese baker Wu Pao Chun Food to operate the Wu Pao Chun line of bakeries in China, Hong Kong and Singapore.
The joint venture will be a master franchisee of Wu Pao Chun and operate the bakeries in Shanghai, Beijing, Shenzhen and Guangzhou. In Shanghai, where the first bakery will open later this year. BreadTalk will hold an 80 per cent stake in the joint venture while Wu Pao Chun Food will hold the remaining 20 per cent. In the other three cities, Wu Pao Chun Food will have an option to participate in shareholding of up to 40 per cent.
Joint venture agreements for Singapore and Hong Kong will also be signed soon, with BreadTalk taking an 80 per cent stake in the Singapore portion of the business.
Wu Pao Chun, which is named after its founder, operates three flagship stores in the Taiwanese cities of Taipei, Taichung and Kaohsiung.
ALSO READ: FAMOUS TAIWANESE CASTELLA CAKE STORE OPENS ITS FIRST OUTLET IN SINGAPORE
It sells a variety of bread products ranging from its award-winning Taiwan longan with red wine bread, European bread such as linseed and cranberry bread and cheese buns, as well as Japanese morsels such as brown sugar mochi, Hoshino salty bread and Japanese taro buns.
It also sells Taiwanese wheat toast varieties, which include its green onion bread, milky pineapple bun and brown sugar and longan flesh bread.
Mr Henry Chu, group chief executive of BreadTalk, an operator of bakeries and restaurants, said: "We are excited to partner Wu Pao Chun Bakery and leverage on our management expertise to value-add to this world renowned brand.
"With our experience in business development and versatility in bringing the best out of our partner brands, we hope to deliver the much acclaimed bakery experience to our consumers to China, Hong Kong and Singapore."
This story was originally published in The Straits Times.
ALSO READ: JAPANESE SOFT-SERVE ICECREAM AND OTHER FUN NEW FOODS TO TRY IN SINGAPORE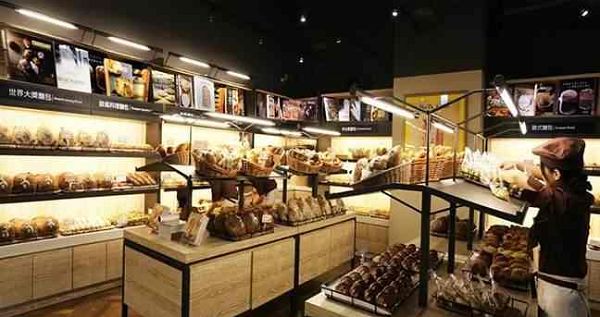 Are you looking forward to Wu Pao Chan in Singapore?