In this gastronomical society that we live in, it seems that there are endless possibilities to the all-familiar post-meal dessert: cakes! From rainbow cakes to even a terrarium-inspired cake, it seems that cakes these days are getting way too pretty to be eaten!
Check out these insta-worthy cakes that you can finally post with #nofilter!
1. Bacio SemiFreddo Cake – Brunetti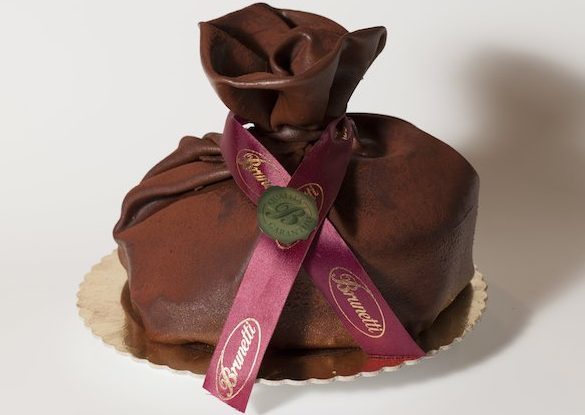 Image credit: brunetti.com.au
This splendid-looking cake is literally a wrapped sackful of chocolates! Made of chocolate sponge filled with chocolate hazelnut cream and hazelnut pieces, you are in for a chocolate-nutty sweet treat here!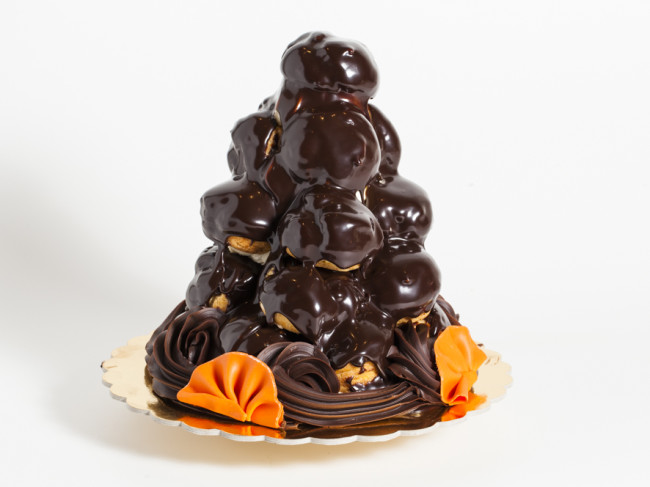 Image credit: brunetti.com.au
Alternatively, dig into the impressive Profiterole Tower, consisting of chantily cream-filled choux pastry stacked precariously on top of each other and held together by chocolate ganache. Definitely delightfully sinful!
Address: 163 Tanglin Rd, #01-35, Tanglin Mall, Singapore 247933
Operating hours: Sun – Thu 9am – 8pm, Fri – Sat 9am – 9pm
2. Terrarium – Antoinette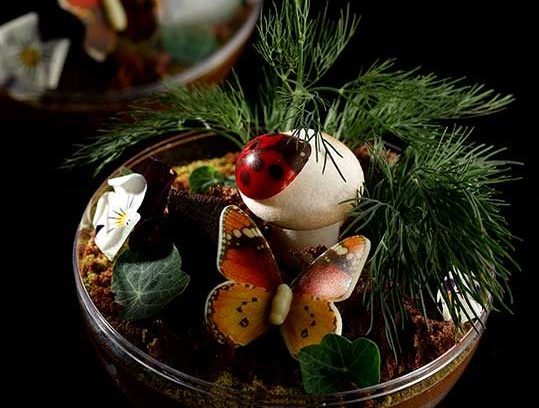 Image credit: antoinette.com.sg
This unique edible Terrarium will definitely take your breath away! It is made using dark chocolate mousse, passionfruit parfait, caramelised banana flambé with dark rum, light cocoa sponge cake with dark rum and smoked almond nougatine. Everything in this little garden is edible – from the plants, garden "soil" to the mushrooms and even the butterflies!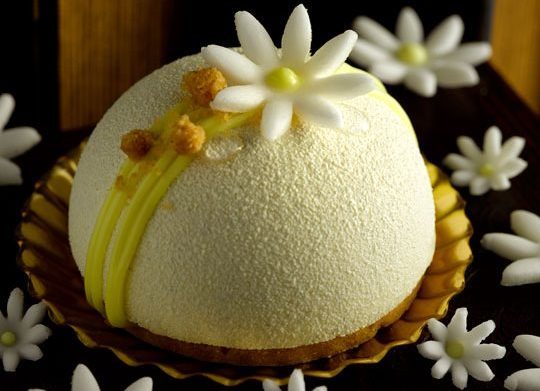 Image credit: antoinette.com.sg
There is no lack of exquisite-looking and delectable desserts at Antoinette, including the Chloe cake and Strawberry Shortcake. Either way, getting over the initial oh-its-too-pretty-to-be-eaten feeling is going to be quite a challenge here!
Address: 333A Orchard Road, Mandarin Gallery, #02-33/34, Singapore 238897
Operating hours: Daily, 11am – 10pm
3. Dome – Henri Charpentier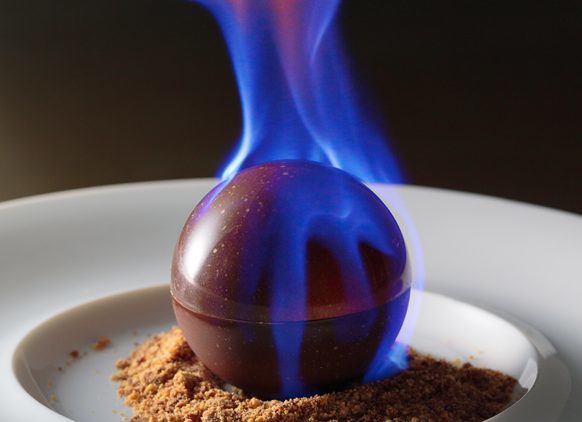 Image credit: henri-charpentier.com
This cake is easily (and probably the only) dessert that makes such a dramatic entrance. It is essentially a chocolate sphere filled with chocolate parfait biscuit, which is set on fire in front of you with liquor before strawberry sauce is poured over it. Very stunning!
Henri Charpentier serves other gorgeous mouth-watering desserts including the classic Strawberry Shortcake and Chocolatine, a chocolate sponge cake.
Address: 9A Dempsey Road, Singapore 247698
Operating hours: Mon – Thu 12pm – 7pm, Fri 12pm – 11pm, Sat 11am – 11pm, Sun 11am – 7pm
4. Montagne du Neige – Mad About Sucre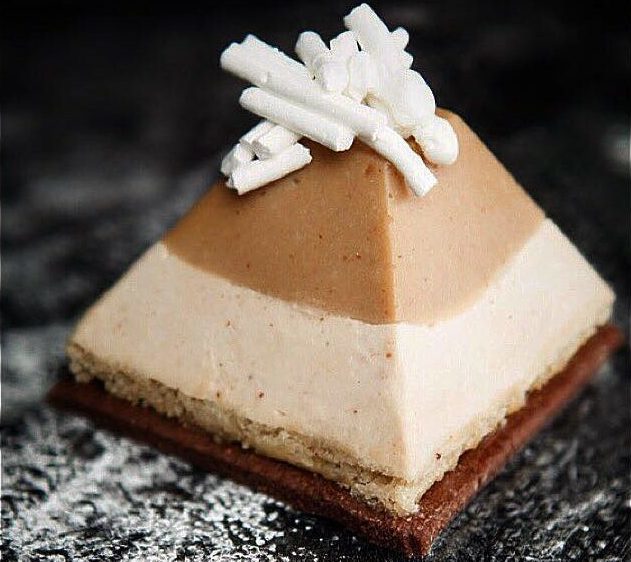 Image credit: Mad About Sucre | Facebook.com
How often do we get to see a pyramid-shaped cake? Well, Mad About Sucre's Montagne du Neige has certainly nailed it! This minimalistic yet stunning looking cake is made up of smooth and creamy rum-infused chestnut mousse with a chocolate disk at the bottom filled with French caramel. No doubt this beautiful cake rendition is #instacake worthy!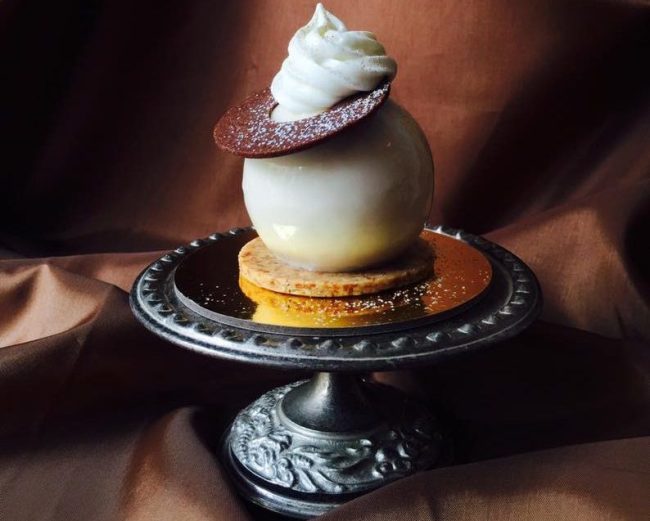 Image credit: Mad About Sucre | Facebook.com
Another of Mad About Sucre's best-loved is the Petite France, which will definitely leave you in awe with the careful and precise arrangement of ingredients to result in this sophisticated-looking dessert.
Address: 27 Teo Hong Rd, Singapore 088334
Operating hours: Tue – Sat 12.30pm – 10pm, Sun 12.30pm – 5pm (Closed on Mondays)
5. Rainbow Cheesecake – Tian Kee & Co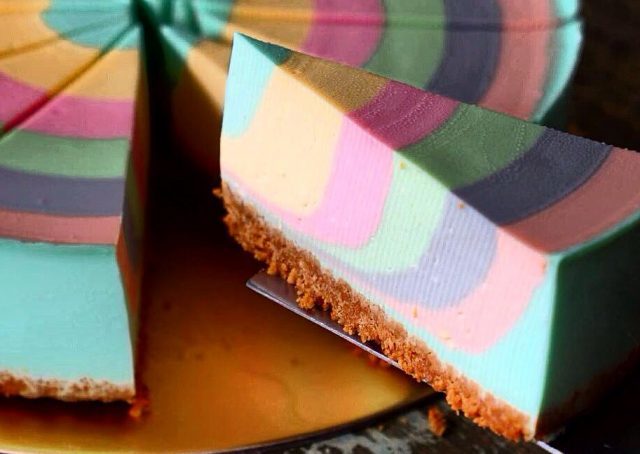 Image credit: Tian Kee Dakota Crescent | Facebook.com
We are all naturally drawn to colourful-looking desserts and it is no different here at Tian Kee & Co! Do not expect your typical stacked rainbow cake here! This rustic-looking cafe serves a delightfully unique pastel-coloured rainbow cheesecake that comes in a creamy and smooth consistency.
Tian Kee & Co also serves other delicious western fares and desserts as well! Tucked in a quiet area under a block of HDB flats, this is the perfect place for a lazy Sunday to indulge in some sweet treats and an iced cuppa to go along!
Address: Blk 12 Dakota Crescent, #01-48, Singapore 390012
Operating hours: Tue – Thu 12nn – 9pm, Fri 12nn – 10pm, Sat 10am – 10pm, Sun 10m – 9pm
6. Mt. Fuji – Chef Yamashita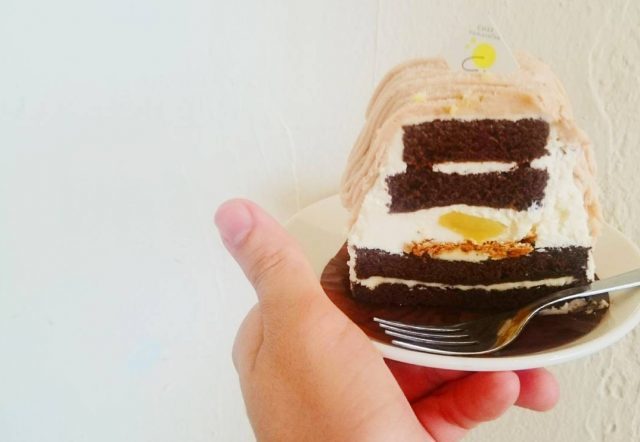 Image credit: @claytonnwj | Instagram
Inspired by Mt Fuji in Japan itself, this little piece of delight is made of Japanese chestnut cream and filled with chocolate sponge. A winning combination in terms of taste and presentation, the Mt Fuji deserves to be in an art museum rather than on a cake display!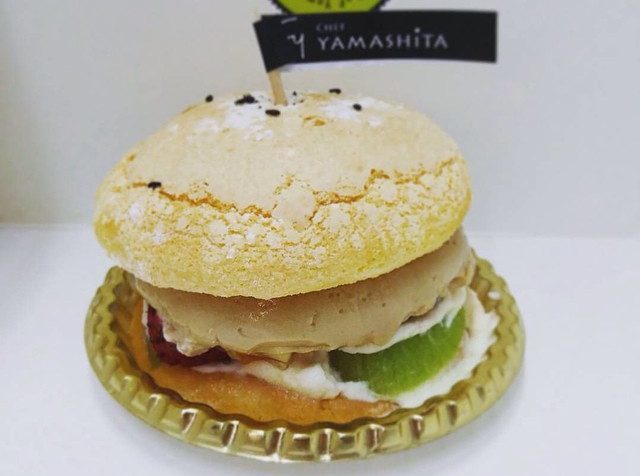 Image credit: @wattentionsg | Instagram
Yet another artfully arranged dessert would be the CY Burger cake. Featuring brown sugar mousse and fresh fruits sandwiched between two fluffy pastry crusts, this cake is definitely an eye-candy!
Address: Blk 1, Tanjong Pagar Plaza, #02-44. Singapore 082001
Operating hours: Mon – Sat 10am – 6:30pm, Sun & PH 10am – 4pm
These delicate and pretty cakes are definitely a fun feast for both the eyes and for the palate!